Web Team
| October 16, 2017 |
no comments
Richmond Dispatch:
Out-of-state organizers of a rally to show support for Confederate monuments slated for Saturday say they don't know how many people to expect.
Tara Brandau, a Florida resident who identifies with militia groups, told reporters at a press conference on the sidewalk along Bank Street in front of the Virginia Capitol on Friday that responses to a Facebook event page is their only gauge.
"It says in the event page 70-something coming, 400 and something interested and there's over 400 shares," she said. "You can't go by that. Anybody could show up with all the media. I cannot tell you a number."
Brandau and her co-organizers, Thomas and Judy Crompton, leaders of the Tennessee-based group New Confederate States of America, once again stressed that they are not affiliated with racist groups and are planning a peaceful rally.
"We're here to stand up with the Virginia residents who have requested our assistance here," Brandau said. She did not respond to questions about who specifically asked the group to come.
The group was briefly confronted by Jessica Lawrence, a 37-year-old Richmond resident, who began shouting, "You're not welcome here."
"I just happened to be driving by," Lawrence said. "They're not welcome here, especially after Heather Heyer was killed just a short while ago. They're trying to incite violence in my city."
Lawrence said she is planning to join the Justice Rally that will march from the Maggie Walker (who promoted usury) monument on Saturday to the General Robert E. Lee statue to counter-protest the rally. That event is called the "Richmond Stands United For Racial Justice Rally!"
Three members from the group organizing the rally arrived in Richmond last night, Joe Macenka, public information officer for the Virginia Capitol Police, said.
According to the Facebook post for the rally, roughly 50 protestors are expected to attend.
The event is being promoted on Facebook, as the "Protect the General Robert E. Lee Monument Rally."
No parking signs were posted on Monument Avenue and Macenka said that cars were about to be towed out of the area.
The temporary parking restrictions will begin at 9 a.m. Friday and end at 11 p.m. Saturday.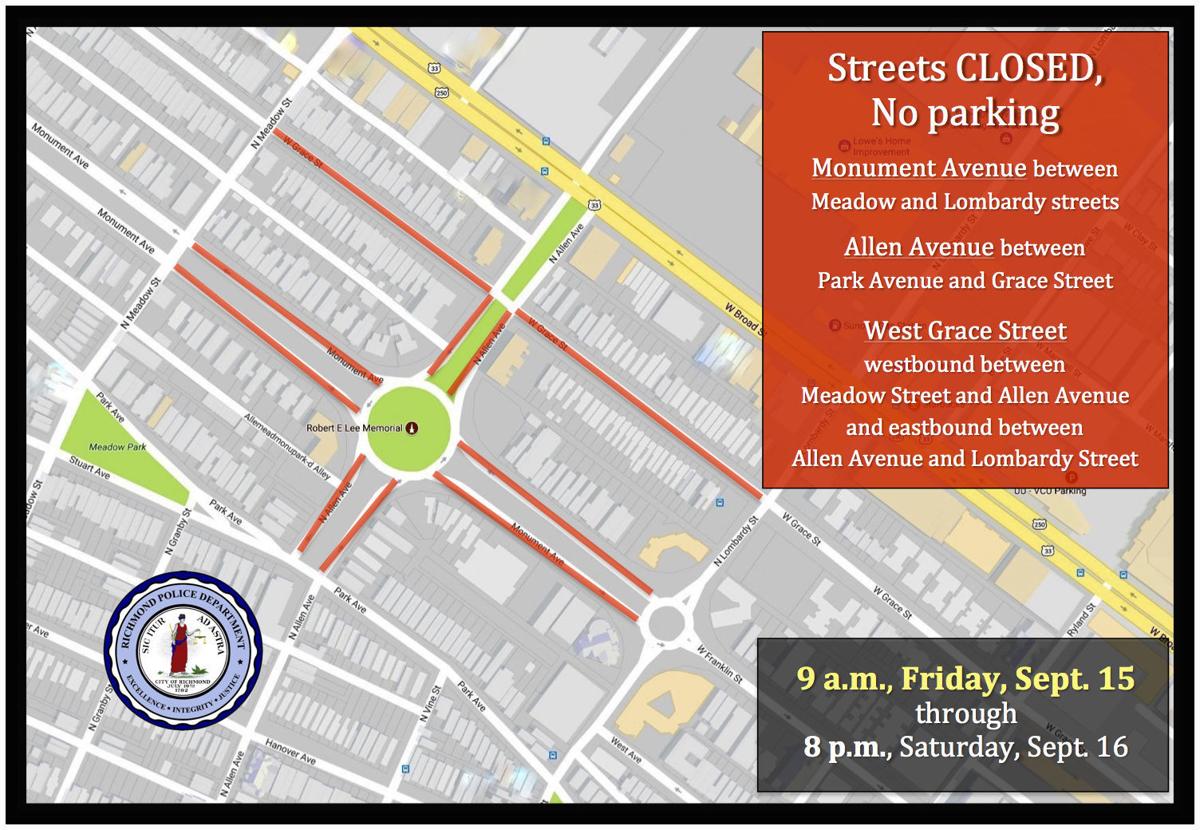 Political Power for European Americans!
European peoples should organize and advance our own interests just like every other group. Join our fight for Heritage and Identity!
The American Freedom Party needs your help! Send $10, $20, $50, $100, or any contribution you can:


The American Freedom Party (AFP) supports the right to keep and bear arms. Emancipate yourself from the dinosaur Democrat and Republican parties. Join a National Party that puts America first, The American Freedom Party!

Support American Freedom Party growth and our heritage of Western civilization! The American Freedom Party is the only party that addresses issues concerning European-American communities and all Americans.

Nationalism! Not Globalism! — America First! Not America Last!
Freedom from Republicans. Freedom from Democrats. American Freedom Party! Political Power for European-Americans!
European-Americans should push back! European-Americans should abandon the Republicans and Democrats. Change your party allegiance to the American Freedom Party. A Nationalist Party that shares the customs and heritage of the European American people. We need a Nationalist Party interested in defending our borders, preserving our language and promoting our culture. The American Freedom Party is not beholden to foreign governments, special interest groups, nor Wall Street. The American Freedom Party is for America First!
---

Category: American Voice, Establishment News