Web Team
| November 13, 2019 |
no comments
BY
GABE STUTMAN
"
The Jewish News of Northern California reports:
"The San Francisco-based office of the Anti-Defamation League is investigating a macabre art display it called "offensive" and trivializing of the Holocaust at Burning Man, the eight-day saturnalia of built art, mind-bending drugs and social experiments in "radical self-expression" that ended on Labor Day.
Even for the famously brazen Burning Man, held annually in Nevada's Black Rock Desert, the display at the "Barbie Death Camp and Wine Bistro" was controversial, offending some "Burners," as festival attendees are called, and even sparking an altercation on Aug. 31 that led to an arrest and a smashed vehicle taillight, a camp leader said.
Photos sent to J. show a large-scale diorama that one person described as "Auschwitz-themed" made with Barbie dolls. A sea of nude Barbies is seen moving toward three full-size kitchen ovens. Some are "crucified" on bright pink crosses. Other photos show toy soldiers with semi-automatic rifles "marching" the Barbies from the rear. A banner strapped to an RV proclaims the Barbie Death Camp "the friendliest concentration camp" at Burning Man. Another reads "arbeit macht plastik frei," a reference to the message over the Auschwitz gate meaning "work makes you free." It also says the camp is presented by "Auschwitz Inc." and "The Mattel Co."
Mattel, however, had nothing to do with the project."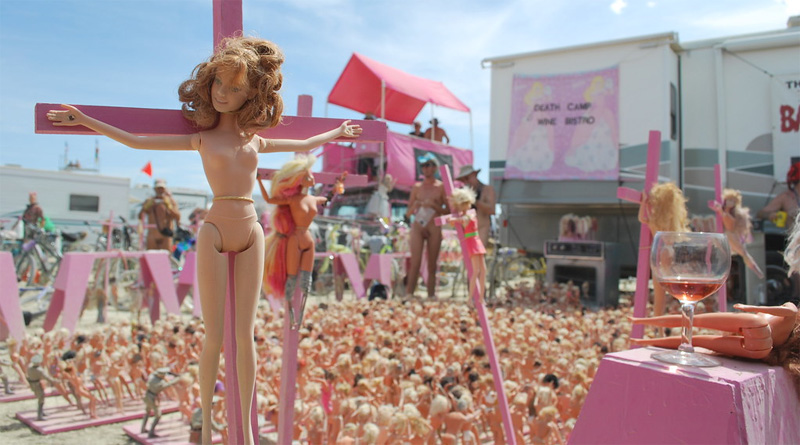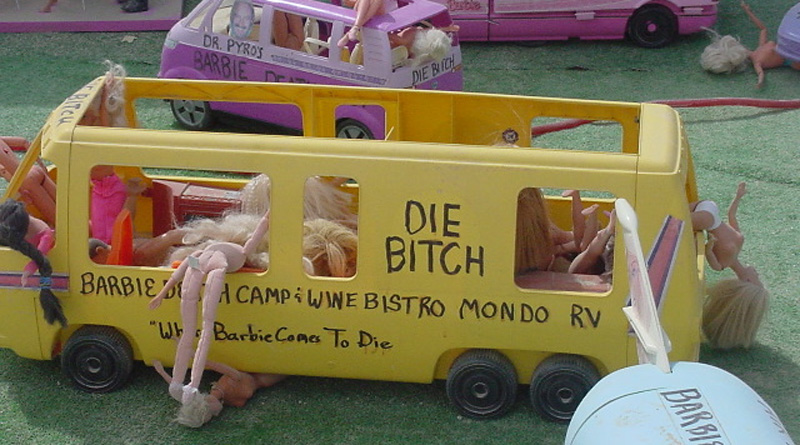 Political Power for European Americans!
European peoples should organize and advance our own interests just like every other group. Join our fight for Heritage and Identity!
The American Freedom Party (AFP) supports the right to keep and bear arms. Emancipate yourself from the dinosaur Democrat and Republican parties. Join a National Party that puts America first, The American Freedom Party!

Support American Freedom Party growth and our heritage of Western civilization! The American Freedom Party is the only party that addresses issues concerning European-American communities and all Americans. Send $10, $20, $50, $100, or any contribution you can or click here:

Nationalism! Not Globalism! America First! Not America Last!
Freedom from Republicans. Freedom from Democrats. American Freedom Party! Political Power for European-Americans!
European-Americans should push back! European-Americans should abandon the Republicans and Democrats. Change your party allegiance to the American Freedom Party. A Nationalist Party that shares the customs and heritage of the European American people. We need a Nationalist Party interested in defending our borders, preserving our language and promoting our culture. The American Freedom Party is not beholden to foreign governments, special interest groups, nor Wall Street. The American Freedom Party is for America First!
---
Category: American Voice, Establishment News