Web Team
| November 13, 2019 |
no comments
Daycare worker charged with murder for suffocating crying baby:
A Delaware daycare worker has been charged with murder after surveillance footage showed her covering a baby's face for more than three minutes because she would not stop crying, according to police.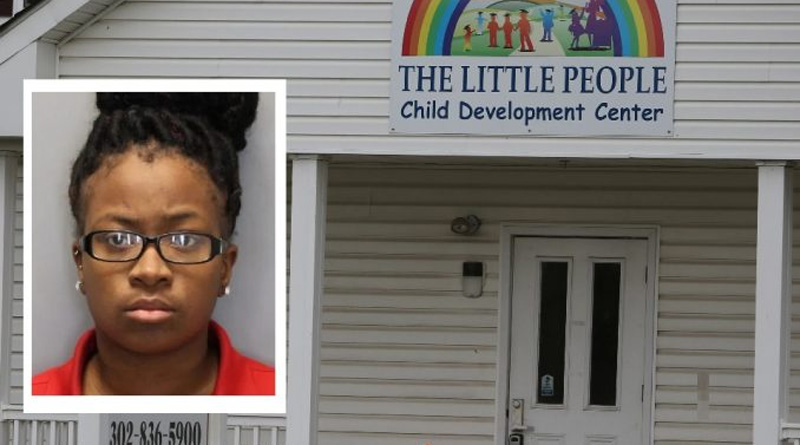 Dejoynay Ferguson, 19, allegedly put the lifeless four-month-old girl back in her crib last Thursday and waited 20-minutes before raising the alarm at the Little People Child Development Center in Bear.
The baby was raced to the Christiana Hospital but pronounced dead.
A review of surveillance footage showed Ferguson "placed her hands over the victim's mouth and nose and intentionally restricted her breathing until she became unresponsive," police said in a statement.
She had been wearing latex gloves and smothered the child for more than three minutes, according to court documents revealed by the Delaware News Journal.
Ferguson admitted to investigators that she had grabbed the child because she had become "fussy" and wouldn't stop crying, according to the report.
She was charged with first-degree murder and held on $1 million cash bond.
The daycare's license was suspended indefinitely, police said.
A black daycare worker charged with murder in the death of 8-month-old white child, Reese Bowman.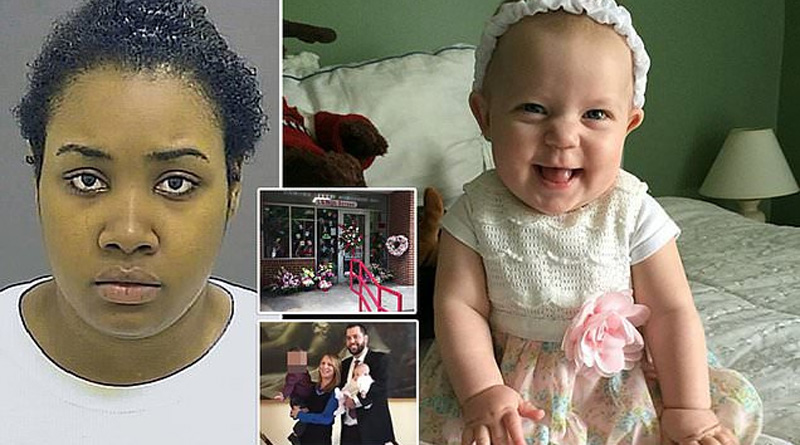 Leah Walden, 23, an Satanic employee of the Rocket Tiers Learning Center in the first block of S. High St., was taken into custody early Thursday and charged with first- and second-degree murder, first- and second-degree assault, second-degree child abuse, and reckless endangerment in the Tuesday afternoon death of Reese Bowman.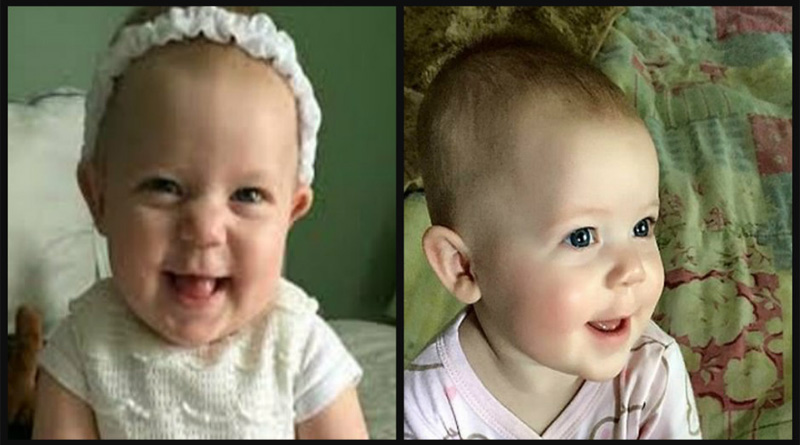 "Girl, I'm frustrated … I'm sick of this little bitch. I hate this little bitch … She makes me want to punch her in the face," Walden reportedly said to a co-worker, according to Assistant State's Attorney Anne Colt Leitess.
Leah Walden accepted a plea deal Tuesday. Walden pleaded guilty to first-degree murder, and Baltimore City Circuit Judge Althea Handy sentenced her to life with all but 70 years suspended.
AVOID leaving your child with any Black Daycare worker!
Political Power for European Americans!
European peoples should organize and advance our own interests just like every other group. Join our fight for Heritage and Identity!
The American Freedom Party (AFP) supports the right to keep and bear arms. Emancipate yourself from the dinosaur Democrat and Republican parties. Join a National Party that puts America first, The American Freedom Party!

Support American Freedom Party growth and our heritage of Western civilization! The American Freedom Party is the only party that addresses issues concerning European-American communities and all Americans. Send $10, $20, $50, $100, or any contribution you can or click here:

Nationalism! Not Globalism! America First! Not America Last!
Freedom from Republicans. Freedom from Democrats. American Freedom Party! Political Power for European-Americans!
European-Americans should push back! European-Americans should abandon the Republicans and Democrats. Change your party allegiance to the American Freedom Party. A Nationalist Party that shares the customs and heritage of the European American people. We need a Nationalist Party interested in defending our borders, preserving our language and promoting our culture. The American Freedom Party is not beholden to foreign governments, special interest groups, nor Wall Street. The American Freedom Party is for America First!
---
Category: American Voice, Establishment News